Cloud Native Roadblocks: Why Aren't You Modernizing Applications?
CIO Council
April 18, 2023 - West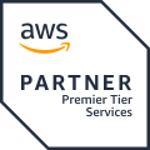 3:00 PM-4:15 PM
Cloud Native Roadblocks: Why Aren't You Modernizing Applications?
Nearly all enterprises still utilize legacy applications and systems. But as industry leading businesses accelerate cloud native transformation, these legacy technologies can turn into costly and innovation-halting roadblocks.
Organizations are aware of the benefits for moving legacy applications and systems into cloud native
infrastructure and services, such as:
Eliminating expensive commercial software licenses,
Improving availability, scalability, security, and performance
Positioning applications to leverage business-transforming AI, ML and analytics capabilities
Reducing Total Cost of Ownership (TCO)
Despite an understanding of the benefits—a lack cohesive strategy, internal bandwidth, expertise and an actionable transformation roadmap pushes leaders to begrudgingly accept the status quo rather than invest time and resources required.
EPAM provides a deep understanding of modern development and strategic guidance. As an AWS Premier Service Provider, EPAM builds a transformation roadmap starting a complete pre-migration assessment. This approach bolsters confidence in the transformation investment, reduces risk and lowers cost.
Join a council of likeminded business and IT leaders, together with EPAM and AWS, for discussions around the modernization of legacy applications and opening pathways of innovation.
---
Having been deluged by a smorgasbord of "vendors" trying to get us to sponsor CISO events literally multiple times a week it was hard to cut through all the noise.  C-Vision laid out an articulate plan for us to be much more targeted, presented a stronger ROI and on top have come through with the Results they Promised.  They really have become an adjunct "team for hire" building trust with us all along the way.  There is no second guessing on this relationship and consistently over-deliver.  My kind of Partner.
I had the pleasure of joining the C-Vision International, Nordics CISO Council Roundtable with a wonderful group of cyber executives. We had a wonderful, insightful conversation and the whole experience was enjoyable. I made great new contacts and reconnected with existing contacts on really important topics that matter to CISO's and all in cybersecurity. I'd highly recommend joining in any C-Vision event.
C-Vision has helped my company a great deal. They have trusted deep relationships that make the sales process a lot easier. Everyone wants to get in front of C-level execs today. C-Vision cuts through the noise to help build long lasting business relationships!
C-Vision was really professional, responsive, listened and are very thoughtful in their approach.  It showed from the information gathering stage, to the planning stage and then with execution. I call them a 'boutique' company - because they are very high touch and truly care about the customer and end result, and most importantly, the relationship building and next steps after the event. They do not overbook their calendar and it shows with their customer service. Our speakers (Senior Exec VP level) were impressed with the format, and who they brought to the table.  We will be continuing to engage with them. I can't recommend them enough and with so many out there, it is hard to find the right fit!
Intimate, immersive experiences provided by a group of individuals always available to support our needs. Fantastic organization and very high-level executives. The promise was delivered!
C-vision's events combine relevant topics with a suitable audience. I found great value at my last attendance, and would definitely consider upcoming events.
Thoughtful discussion among experienced leaders regarding current challenges and complexities, and valuable exchange of pragmatic approaches and best practices. Well organized and facilitated.
A group very focused in bringing diversity to the discussion table
I love the engaging format of the councils. Very high level discussions and never a sales pitch. The C-Vision staff members are amazing.
A very warm welcome and interesting speakers. I was very pleased to be among such a dynamic group.
The process was very well organized by C-Vision. Perfect organization, honest and authentic speakers of high level.