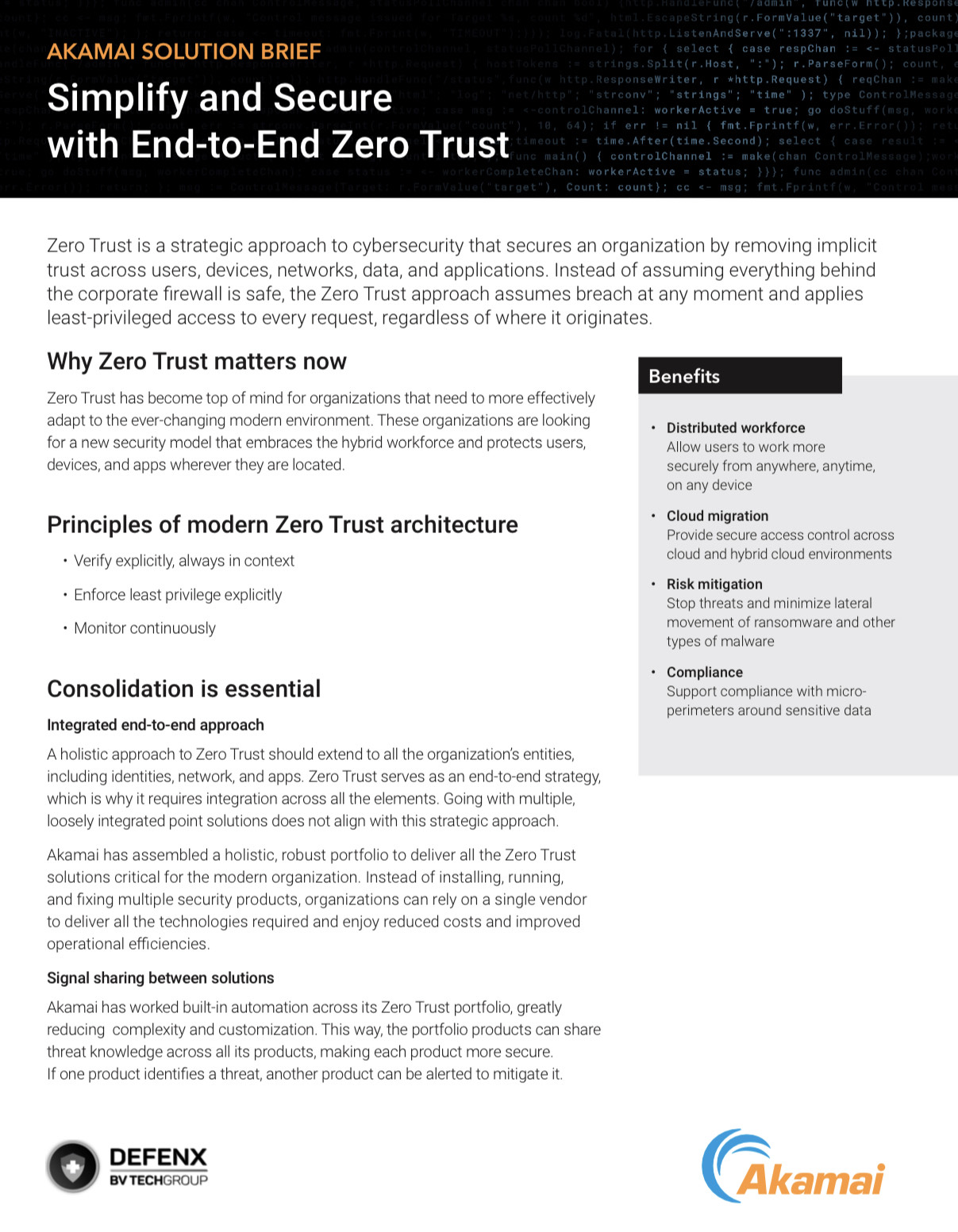 Simplify and Secure with End-to-End Zero Trust
Zero Trust is a strategic approach to cybersecurity that secures an organization by removing implicit trust across users, devices, networks, data, and applications. Instead of assuming everything behind the corporate firewall is safe, the Zero Trust approach assumes breach at any moment and applies least-privileged access to every request, regardless of where it originates.
Read the full report by clicking on the download button below.
In partnership with