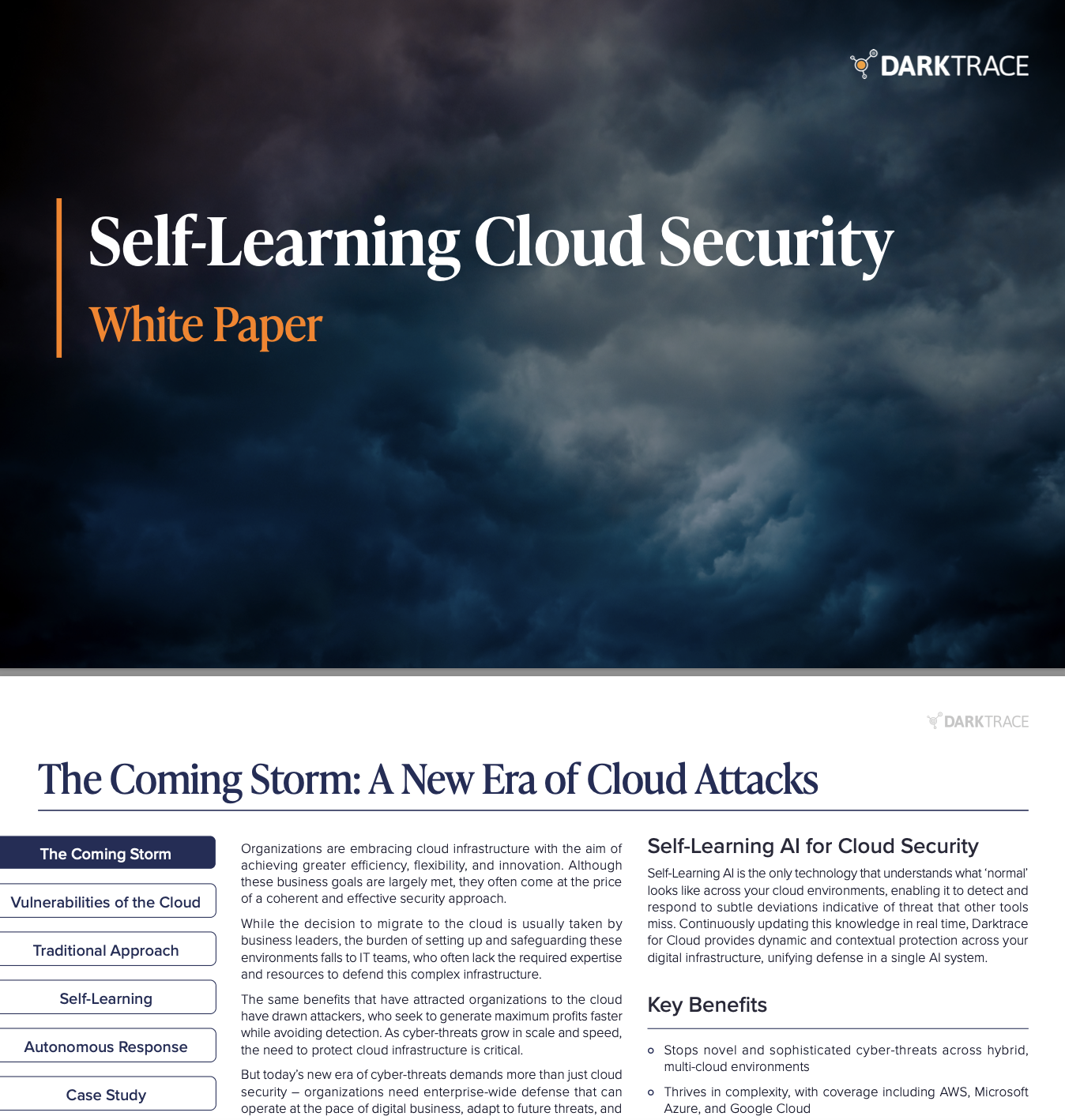 Self-Learning Cloud Security
Self-Learning AI is the only technology that understands what 'normal' looks like across your cloud environments, enabling it to detect and respond to subtle deviations indicative of threat that other tools miss. Continuously updating this knowledge in real time, Darktrace for Cloud provides dynamic and contextual protection across your digital infrastructure, unifying defense in a single AI system.
Read the full report by clicking on the download button below.
In partnership with