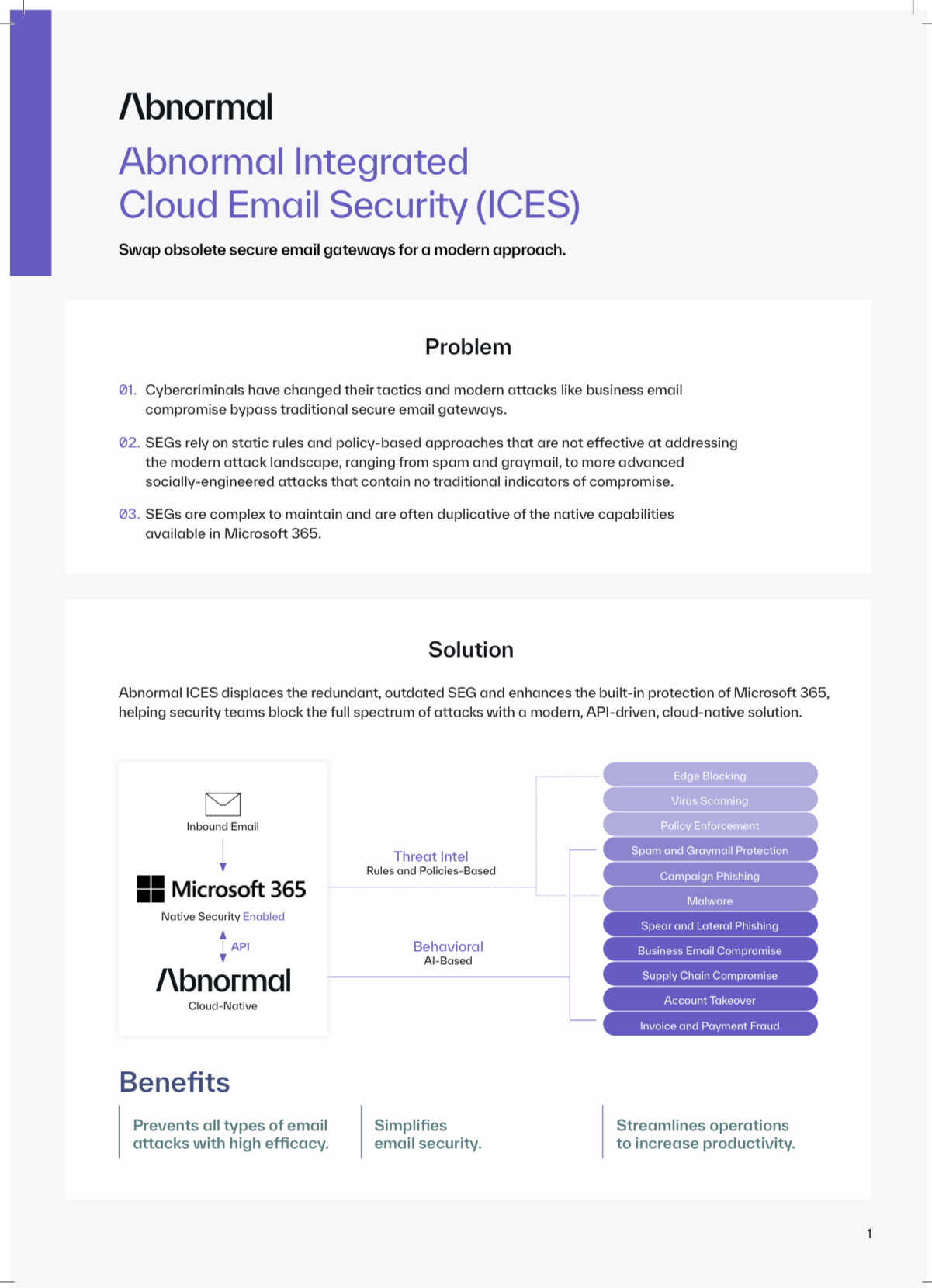 A New Network-Based Service
It gives small and medium-sized businesses security, control, and visibility. Abnormal ICES displaces the redundant, outdated SEG and enhances the built-in protection of Microsoft 365, helping security teams block the full spectrum of attacks with a modern, API-driven, cloud-native solution.
Read the full report by clicking on the download button below.
In partnership with