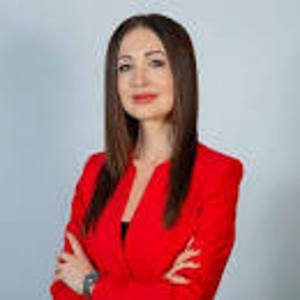 Martina Fuchs
Event Moderator
Summit
Speaker
Summit - 2023 March 28-29 Women in Tech Program
Martina Fuchs is an international TV anchor, business journalist, event moderator, expert on China and the Middle East, and speaks 9 languages.

She currently works as a European business correspondent for China's news agency Xinhua, international media ambassador and board member for the Montreux Jazz Festival China, and as an advisor for the St. Gallen Symposium and the Lang Lang International Music Foundation and is based in London and Zurich.

Martina holds a Master in International Economic History from the University in Geneva, Switzerland, a Postgraduate Diploma in TV Journalism from the American University in Cairo, Egypt, and a Master of Science in Global Finance (MSGF) from the Hong Kong University of Science and Technology (HKUST) and the New York University (NYU) Stern Business School.